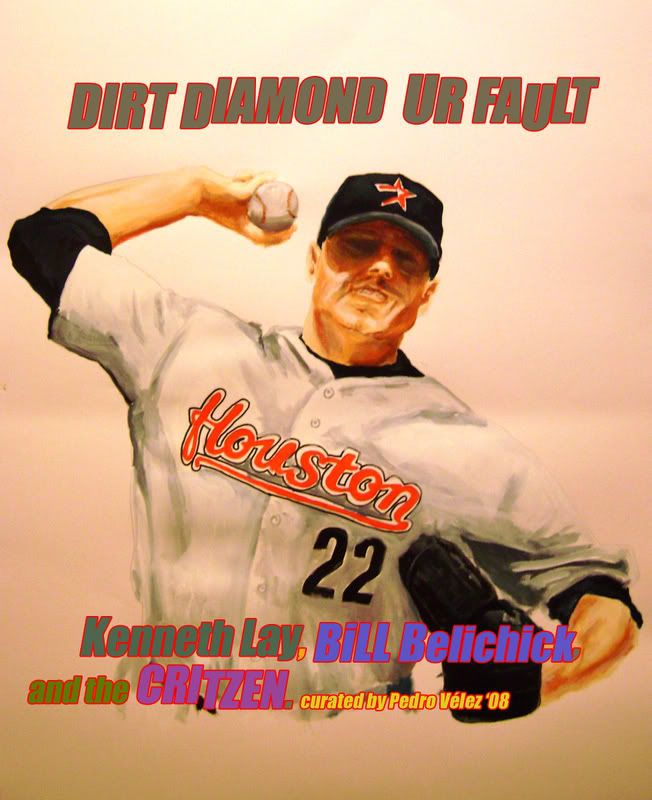 Misremember
 by Pedro Vélez in collaboration with Gamaliel Rodríguez
Misremember is based on the odd use of the verb by baseball player Roger Clemens when asked, during his deposition before Congress, about his longtime friend and teammate Andy Pettitte, who claimed the pitcher told him about using Human Growth Hormone in 1999 or 2000.
"I think he misremembers our conversation," said Clemens.
Using this quote as source material the piece makes connections between governmental corruption, loyalty, morality, sports and journalism.