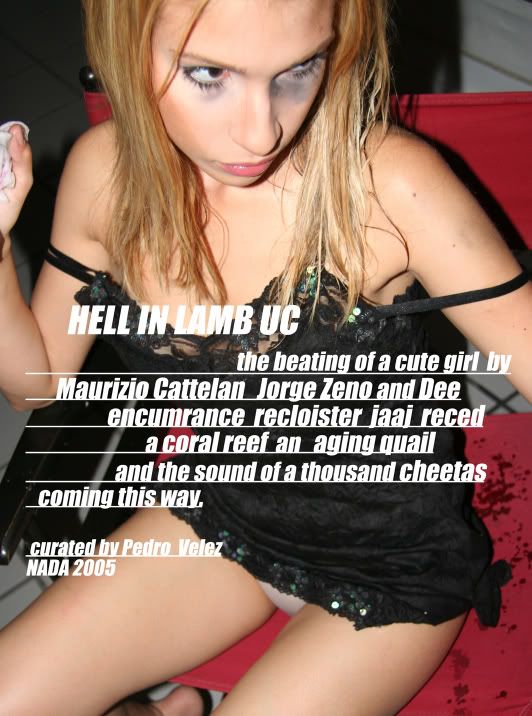 Hell in LAMB UC

, special project for NADA Art Fair, 2005. Limited edition poster series of 1,000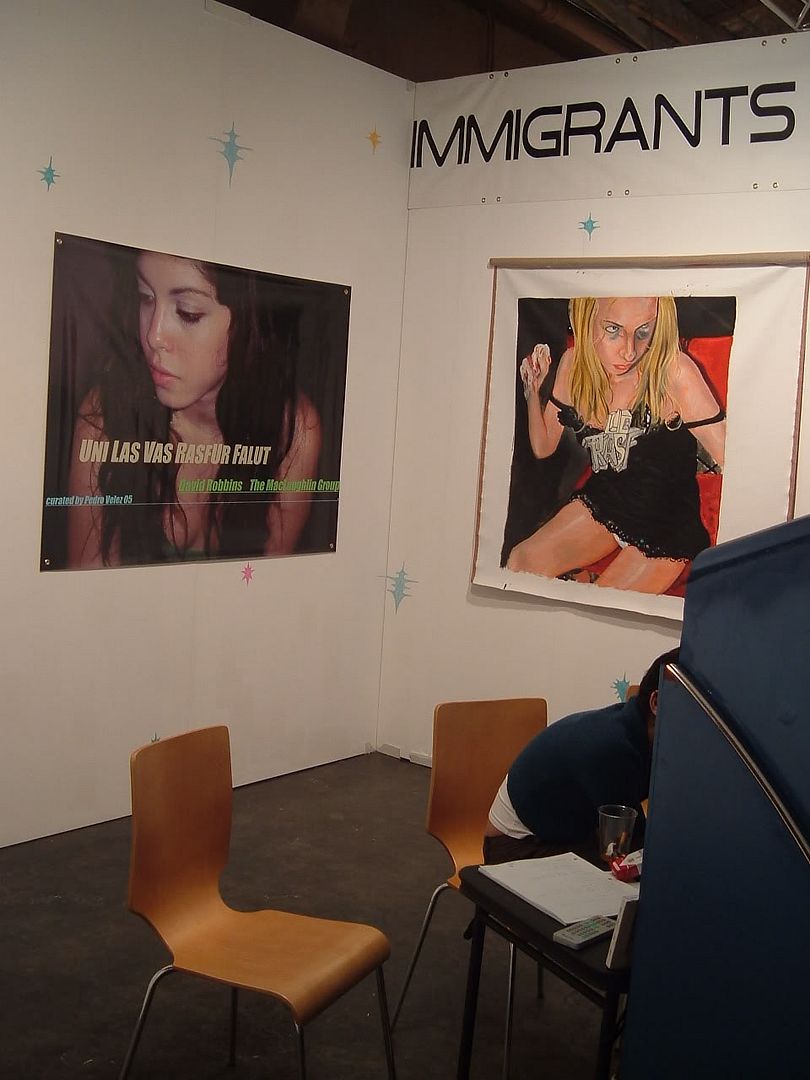 (left)

Uni Las Vas Rasfur Falut (David Robbins and The Maclaughlin Group)

, photographic banner; (right)

UC RASF

, acrylic on canvas. At Galeria Comercial booth.
   Posters at Cultural Contamination

 exhibition curated by Gean Moreno at the Centro Cultural Español in Miami, '07. Work on top of wall of posters by Diego Sighn.